Why Does Your Baby Need Wipes?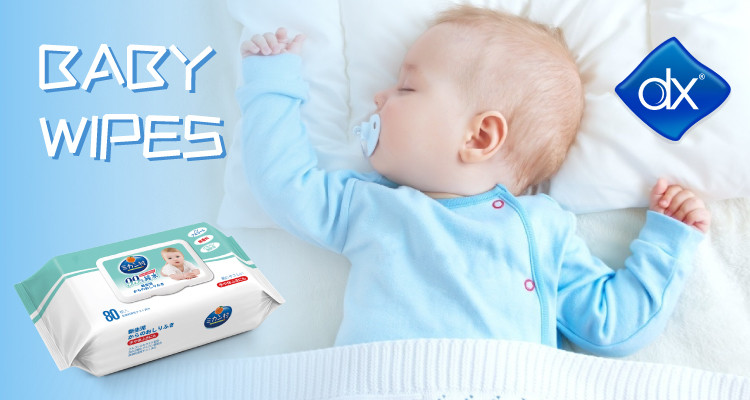 Taking care of a baby involves looking after his hygiene as well. Just diapering alone will not be sufficient for your baby. With every diaper change, your baby's skin can be vulnerable to rashes and dryness, and if it is not cleaned properly, it could put your baby at risk for bacterial infections. Find out all you need to know about baby wipes
If you have to be on the go constantly, then cleaning your baby with water might not be possible all the time. This is where the
baby wipes
come in handy. But as a mom, you want to be very careful about the safety of what you are using on your baby's skin. So this may fill your mind with questions like: Are baby wipes safe to use? If you have such doubts creeping into your mind, you are on the right page.
For the initial few months, your precious little baby is happy feeding, sleeping, and pooping! Although this cycle may be happening every three hours, it can seem endless. So usually a baby requires eight to ten diaper changes a day. And with every diaper change comes the need for a baby wipe.
Baby wipes are a diaper-changing must-have for every mom. Because they are very convenient to use, baby wipes are not only used on a baby's bottom, but also their face, hands, and other areas that need some cleaning up.
baby wipes are very convenient to use especially when you are constantly on the go. Here are some tips that help you to use baby wipes safely:
-Use wipes that are alcohol-free and unscented as they will minimize irritation.
Avoid rubbing the bottom of the baby with wipes during nappy changes. Wipe slowly and gently.
-Use wipes only during nappy change and avoid using them to clean the baby's mouth and other body parts, thus reducing the chances of an allergy.
-Applying a thin layer of baby cream or petroleum jelly to the baby's bottom after every nappy change can avoid close contact of the baby's skin with the chemical in the wipes as the baby cream will act as a protective barrier between the baby's skin and the chemicals in the wipes.
-Try to buy organic and chemical-free baby wipes that are easily available in the market nowadays.
-Water wipes,
made of 99.9% water and 0.1%
grapefruit seed extract are another excellent choice. These are also easily available in the market.
We expertise in manufacturing safe and hygienic baby wipe for two decades and welcome send your inquiry to our sales any time and will be responsed within 4 fours.